Be a Fundraising Champion!
Night Without A Bed July 24, 2021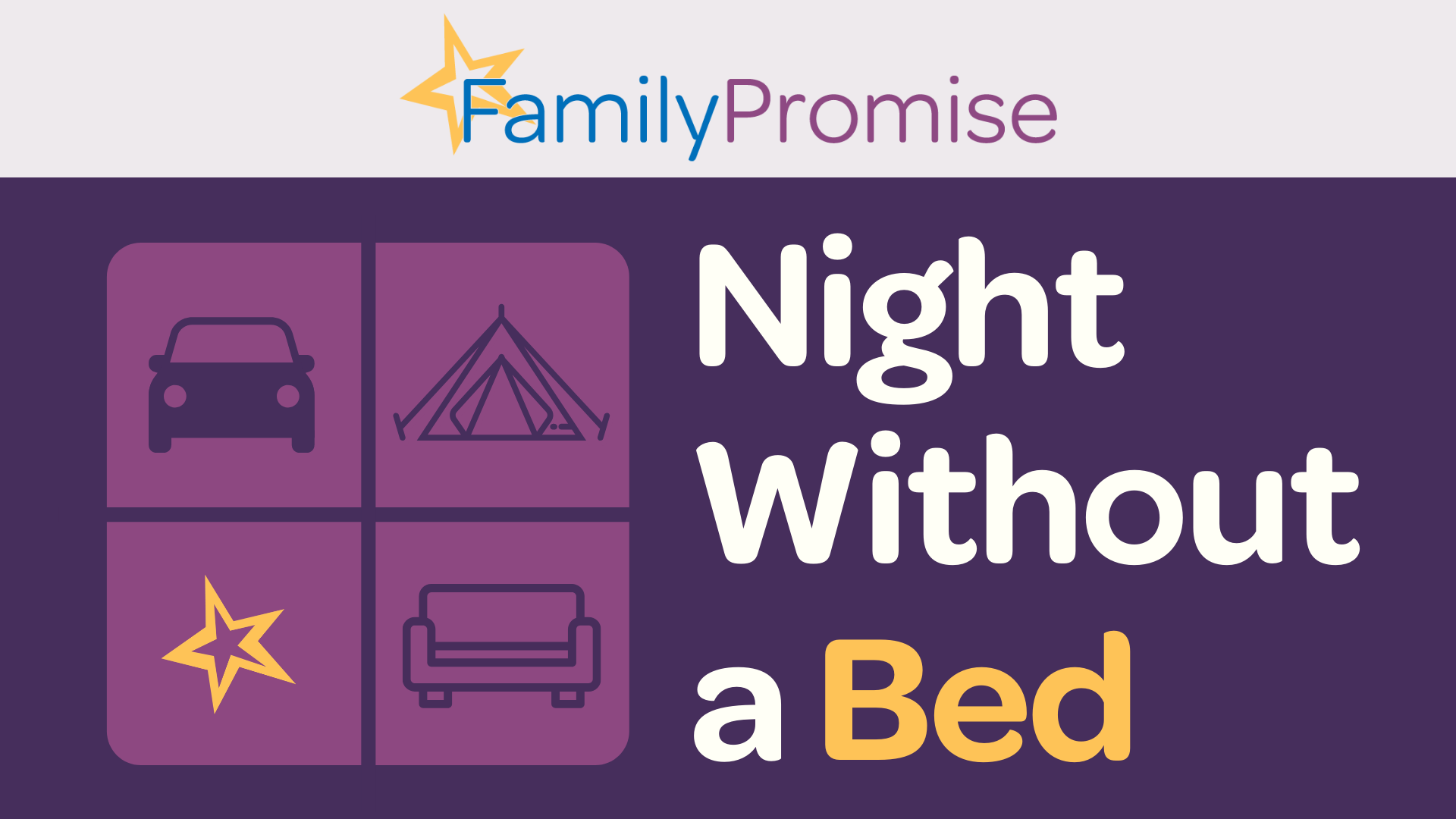 Want to make sure every child can have a home and every child has a bed?
Take 5 minutes and join us as a Fundraising Champion!
Set Up a Fundraising Champion Page:
Click the button above or from our Night Without A Bed Campaign page and click "I Want to Fundraise For This" under the blue "Continue" button.
From here you can choose to set up a Personal fundraising page or create a Team page and then invite members of your congregation, family, coworkers, or your friends to join your team  (more details below for setting up a Team page).
Follow the prompts to set up your account. 
With your own Fundraising page you can:

Edit the existing default narrative to share a personal note that tells your "why" - why you care about families experiencing homelessness, why you volunteer, why you are passionate about and believe in the work FPSGV is doing...  you can even record a short video and post that! 
Set your own fundraising goal - $500 is the default but choose a goal that is a challenge for you!
Upload a personal photo, or just use the default campaign logo that is already there.
It's your page - be creative and share your heart! 

Share your page!  Use the Facebook, Twitter, Instagram or email buttons to share your personal or team fundraising page's unique link to raise awareness about what we do.  Challenge your friends to join you in giving up your own beds so that a child can have a bed.
Lastly, go to our Facebook Event page and click "Going" :). While you're there invite your friends to the Facebook event and share some of our Night Without A Bed posts to your page.
Set Up a Team Page (Team Page Set-up Guide):
From the "I Want to Fundraise For This" button, choose "Create a Team Page", then set up a Team account as the Team Leader with your email address and a password.  
Edit your Team Page:

Name your team.
Set a team fundraising goal.
Write a short note to motivate and inspire your team.
Upload a photo of your choice (your church's logo or something else) or the Campaign logo is available as a default.     

Invite people to join your Team with their own fundraising page by clicking "Share this Page'" or "Copy Link" - you can share it directly through social media or by email.